Summer Releases 2013!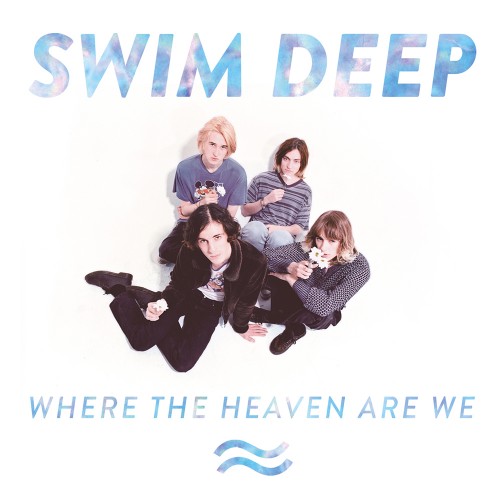 So first up is Swim Deep's 'Where the Heaven Are We?' released 5th August 2013. This album is rapidly becoming my top summer album simply because of the sedating tunes and Nirvana-esque appeal of the band. The Birmingham based indie band, having first formed in 2011 and releasing their first single 'King City', went on to perform with up-and-coming band from London who go by the name of Spector (we love 'em) and are now performing in festivals all across the UK. The album features sombre tones such as 'Soul Tripping', which is a perfect song to lie on a sandy beach and just click repeat. Swim Deep are great, but if you were like me a year ago and hadn't heard of them before, I would recommend listening to 'Honey', simply because it's a fun, bouncy tune to have a bit of a jive to (I apologise for the use of the word 'jive').  Their debut album is already set for a top 10 album in the Official Albums Chart. Bearing in mind, this is risky territory with the likes of Miley Cyrus and other mainstream artists. If this band reaches an influx in popularity, their old fans could drift away.
Music Bloggery Recommends: 'King City', 'Honey', 'Soul Trippin'
Next up, it's another British band, White Lies and their third studio album, 'Big TV', releasing just today in the UK! (12th August 2013) This band is one of my favourites and has been since the release of their first single 'To Lose My Life' (if you haven't listened to it, do so now!). White Lies have always reminded me of Joy Division, as they've got that depressing, eerie mood about them. After releasing their first single from the album via SoundCloud for a free download ('Getting Even), they released short clips of various songs being played by different members of the band on YouTube in order to promote the album. We can only wait and see if this will be as successful as the last. So far it has received mixed reviews. Ben Beaumont-Thomas says 'First Time Caller' uses 'overwrought metaphors' and that 'dumb lyrics can be mitigated by robust anthems' If you're interested in the band, have a listen to the album and tell us what you think!
Music Bloggery Recommends: 'Big TV', 'First Time Caller', 'There Goes Our Love Again' (if you want to listen to their older stuff, we recommend listening to 'To Lose My Life' and 'Farewell to the Fairground')
Next up is Panic! At The Disco! This quirky band led by frontman Brendon Urie is back with a fierce single called 'Miss Jackson'. I don't know if this is the same Miss Jackson as Outcast sing about, but it's pretty good nonetheless. When I first heard this track I was a bit confused as to what style the band is now as they raked in the fans with their unique style but now they're becoming a little generic. If you have a look at most of the comments on their new videos (their newest release being 'This Is Gospel'), you'll see most people agree that they're sounding more like Fall Out Boy, and I'm afraid I have to agree. For me, Miss Jackson lacks the witty lyricism and fun style that I've come to love of the band.I think the fact that the other two band members left, they've become a little different.